Riverdale recently returned to filming season 5 after production halted due to the coronavirus pandemic. Fans have been anticipating its release for a long time, and it seems like an official date has been confirmed.
Set decorator Denise Nadredre revealed its premiere date, but this is yet to be confirmed officially by the CW Network. Nadredre disclosed the date seemingly in response to undated questions from fans of the show.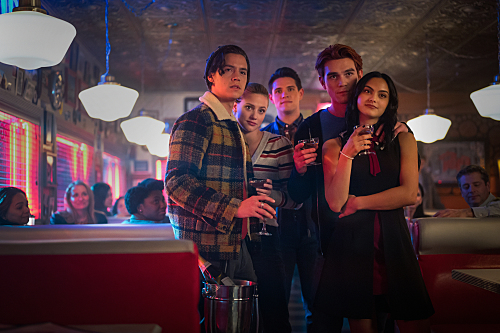 Season 4 ended prematurely with 19 episodes instead of 22, with the finale dropping thrilling hints for what's to come. Naturally, avid viewers of the show would want to know when their questions will be answered.
Fortunately, production for the series has officially resumed, which delighted many as it began sooner than many thought it would.
However, for the actors and crew involved, they had to make big sacrifices. In an interview, Lili Reinhart, who plays Betty Cooper in the series, admitted she feels trapped because of shooting restrictions.
"That doesn't feel good. You can't go home for Thanksgiving, can't visit your family," she shared.
"No one can come visit you unless they quarantine for two weeks. It just feels f*cked… I'm very lucky, but it's like, I need to keep going. I need to keep going."
When is Riverdale season 5 release date?
Riverdale season 5 is expected to premiere on January 20, 2021.
Set decorator Denise Nadredre spilled the news in an Instagram story she posted on October 26. She writes, "Season 5 of Riverdale premieres on the CW January 20."
She also revealed that it will land on Netflix for Canadian viewers the following day.
On the other hand, as to when it will be available to stream for other countries, she remains unaware. Furthermore, she also doesn't know when a new trailer for the series will be released.
CW Network, however, has not confirmed the said Riverdale fifth season premiere date.
Riverdale season 5: What to expect from the upcoming season?
Series five of Riverdale will see the supposed end of season four, which was cut short due to the pandemic.
Its first 3 episodes will consist of the final 3 episodes of the previous season. These include the highly anticipated scenes from prom and graduation of Riverdale High students.
Fans will also see their favorite characters age seven years in a time jump. Moreover, a new set of characters including Pop Tate's granddaughter Tabitha Tate, can be expected to roll into town.