For a lot of people, chess is boring. For someone like Elizabeth Harmon, it's escape, it's what makes them feel good. The Queen's Gambit has been a surprise hit for Netflix, does that mean we can expect a second season?
A few months ago, Netflix aired Queen's Gambit and it became viral worldwide. The Netflix Original has proven to people like us that chess is an intense, thrilling, and mind-bending game. The show also provided us with a glimpse of how chess competitions were, how it's just like the other sports that we watch on television, and in arenas.
Plot of The Queen's Gambit Season 2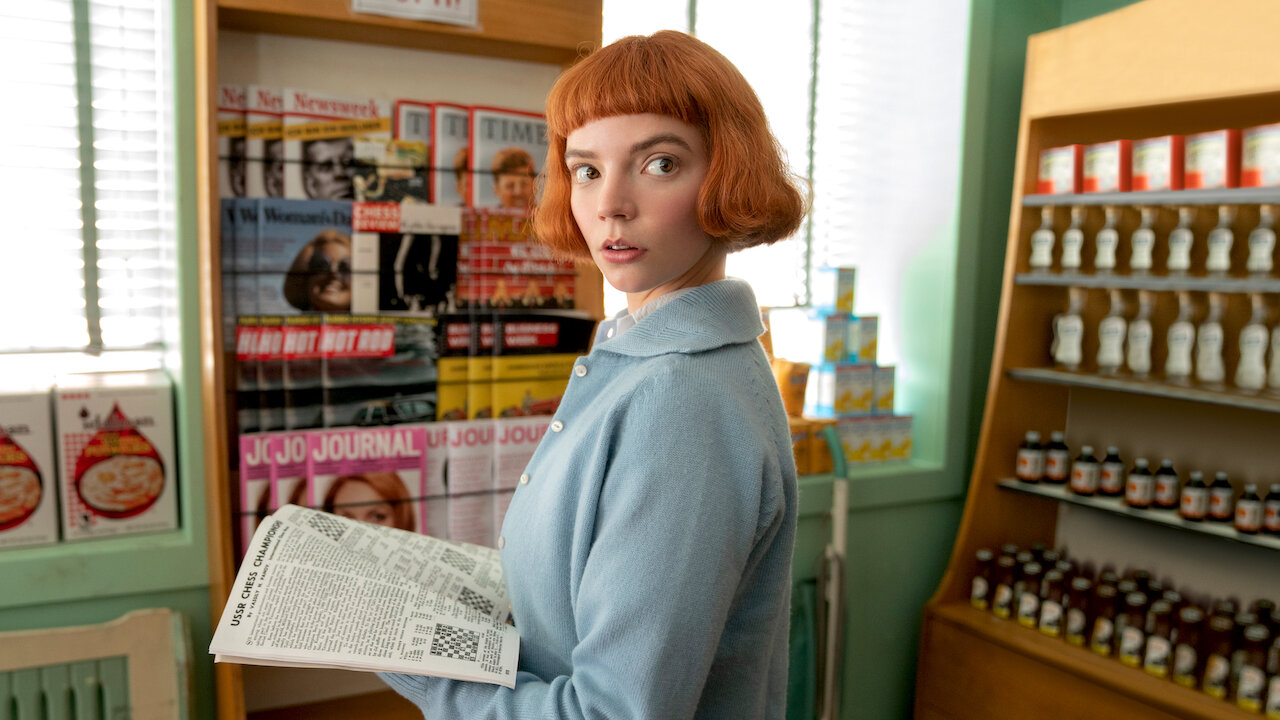 The series opens with an expressionless child, in the middle of nowhere. Within a few seconds, we find out that she is Elizabeth Harmon and that she is an orphan. The social worker who fetched Elizabeth told her that her mom had passed and that she was going to a better place, maybe even better than what her mom could have even provided her.
She enters the Methuen Home for Girls – a Catholic orphanage that was ran by a certain Mrs. Deardorff. Elizabeth gets familiar with how things worked real fast, especially with how the vitamins affect her. During a math quiz, we get a glimpse of how smart Elizabeth really is as she finishes it within seconds. As Elizabeth submitted her paper to the teacher, she then gets tasked to clean the blackboard erasers. This is the moment where she meets Mr. Shaibel.
Mr. Shaibel is the orphanage's custodian and a chess player. Although he wasn't world-renowned, he played well enough to be able to teach young Elizabeth what she needed to know about the game. Days went by and he sees Elizabeth getting better until she eventually beat him in a chess match.
He took it upon himself to call the local high school to tell them about how good Elizabeth plays and how she could be one of the best players he's ever met. From that moment on, Elizabeth's life gets turned around.
Elizabeth gets adopted by a couple who seemed to be doing great and her mom encourages her to enter chess competitions. Little by little, the name "Elizabeth Harmon" was getting known.
The first season of Queen's Gambit ends with Elizabeth Harmon winning against a match with Grandmaster Vasily Borgov. As for what's next, we are not too sure.
Cast of Queen's Gambit Season 2
The actress who played Elizabeth Harmon is also the same actress who played the protagonist in the award-winning film, The Witch. Apart from that, she has also had notable appearances on other series like Peaky Blinders, The Miniaturist, and Atlantis.
Anya Taylor-Joy as Elizabeth Harmon
Thomas Brodie-Sangster as Benny Watts
Harry Melling as Henry Beltik
Jacob Fortune-Lloyd as Townes
Moses Ingram as Jolene
Bill Camp as Mr. Shaibel
Marielle Heller as Mrs. Wheatley
Marcin Dorocinski as Vasily Borgov
Christiane Seidel as Mrs. Deardorff
So, When Will Queen's Gambit Season 2 Be Released?
Okay, we have some good news and some bad news.
Good news is the creators of Queen's Gambit is incredibly happy of the shows success that they are open to make more depending on what Netflix's higher-ups are going to say.
Bad news is the Queen's Gambit was originally a limited series which means it wasn't made to run for a long time.
Don't lose your hope for the show's renewal though because Netflix is known for announcing endings and giving in to public demand. Hang in there, okay? We still have moves to play!
Where Can I Watch the New Episodes of Queen's Gambit When They Air?
As of now, Queen's Gambit can be exclusively streamed through Netflix. However, there may be a chance that the show's creators allow other streaming platforms to have this so that more people can watch and appreciate the show!
If you haven't watched the series yet and want to get a quick look, here's the Queen's Gambit trailer: