Re: Zero – Starting Life in Another World is the anime adaptation of a manga written by Tappei Nagatsuki and illustrated by Shinichirou Otsuka. Season 2 has just recently finished airing but when will season 3 be released?
Throughout the years, the manga covered genres such as adventure, dark fantasy, and Isekai. Because of the manga's popularity, it was adapted and made into an anime series entitled Re: Zero – Starting Life in Another World. The pilot episode came out on April 4, 2016, and ran for 25 episodes. People went nuts and with the first season ending on September 19 of the same year, creators of the show decided to renew. But, the second season took what seems to be forever to come out.
Plot of Re: Zero Season 3
The story revolves around our main protagonist, Natsuki Subaru.
Natsuki is just a regular guy living his life in modern day Japan. During one faithful day, he goes grocery shopping and as he exits the supermarket, he gets transported into another world. He is dumb-founded by this sudden change and just as he was starting to put the pieces of the puzzle together, he gets attacked!
Fortunately, Natsuki is saved by a silver-haired maiden named Emilia. A few moments later, he realizes something – they are being pursued by an unknown assassin. They fall to their demise. Like any regular person, Natsuki thinks everything is over.
Not until, he realizes that he's awake and thinking. Soon, he finds out that entering a new world gave him an incredible ability called "Return by Death" and it reverses time whenever he dies. Okay, it all seems amazing but there's a catch: he only gets to remember everything that happened in the previous timeline.
While there is no news about Re: Zero Season 3 yet, feel free to rewatch previous seasons! Here's the trailer for Re: Zero Season 2 to put you in the mood:
The Cast of Re: Zero Season 3
So far, the characters of Re: Zero hasn't changed. Of course, there were episodes where some characters weren't shown but that's pretty normal. For the characters of Re: Zero Season 3, we aren't too sure yet but we will be listing down the main ones for your reference.
Natsuki
Satella
Echidna
Rem
Emilia
Reinhard van Astrea
Roswaal Mathers
Not to worry! As soon as we get more news on anything related to Re: Zero Season 3, we will update this article.
So, When Will Re: Zero Season 3 Be Released?
The first season of Re: Zero came out on April 4, 2016, and quickly gained the following it needed to be renewed for a second season. It also became one of the highest-rated anime series on streaming platforms!
Although the show was renewed early, the second season of Re: Zero did not come out until earlier this year (July 8, 2020). Imagine that, four years of waiting! As expected, the creators did not let us down. The second season was a huge success which only increased the hype for the third season.
As of this moment, there is still no news of renewal or confirmation for the third season of Re: Zero but fans remain hopeful. After all, they did wait four years for the second season, right?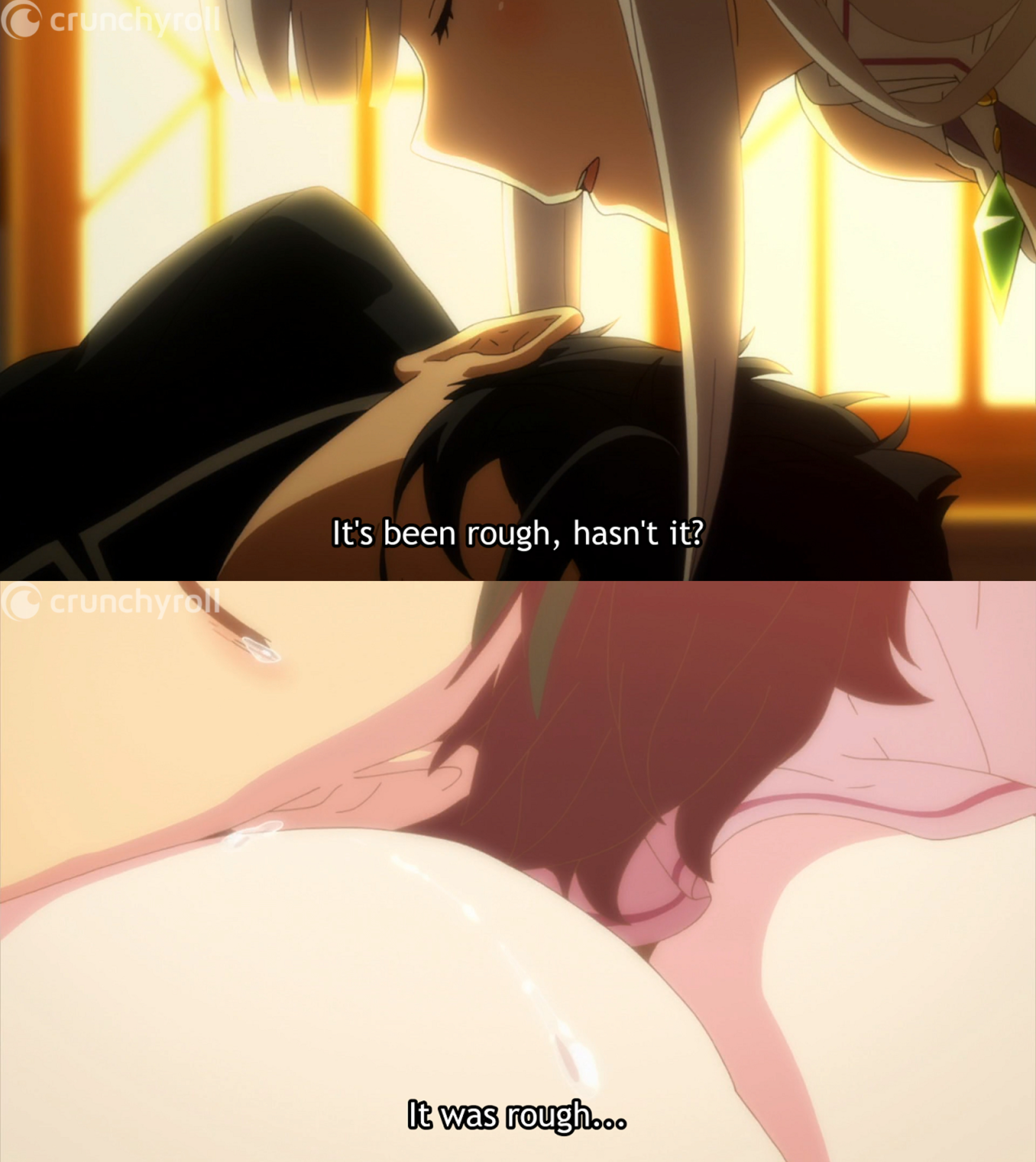 Where Can I Watch the New Episodes of Re: Zero When They Air?
Re: Zero's previous seasons can be streamed through Crunchyroll with its original Japanese audio and English subtitles. You can also watch it on Funimation, Netflix, and VRV.