New Amsterdam is based on Eric Manheimer's book "Twelve Patients: Life and Death at Bellevue Hospital".
It was adapted into an American medical drama that follows the story of one Dr. Max Goodwin. He has a reputation of being earnest and dedicated which landed him the medical director position at one of the oldest public hospitals in the country. He might also be the only one who is capable of treating Ebola patients including the president of the United States and prisoners from Rikers Island. All of them under one roof treated like equals.
One of his missions is to destroy the bureaucracy while bidding goodbye to its derelict nature and outdated facilities. That way, the hospital can provide the best health care services they were hired to provide. Of course, with a mindset like that, it's pretty much a given that fellow doctors and other staff members don't want to conform to his initiatives.
Max is persistent to disrupt the status quo and will stop at nothing to be true to his word, only through commendable actions of course.
Plot of New Amsterdam Season 3
Given that there is a pandemic and New Amsterdam is a medical show, they could pay homage to medical and health care workers who go to work daily to combat the virus.
When asked about what's going to happen in New Amsterdam Season 3, Schulner said that "All our plans have been blown out of the window. In Season 3, we have to rethink everything – their priorities are going to change after this pandemic. I don't think we can force storylines on a new world we're living in – it would ring false. They're going to change."
It's quite interesting to think about how the current situation will steer the show's storylines of injustices in the medical system and corporate greed putting profits above patients. Also, with the election, maybe they'll even think of inserting that as well!
The Cast of New Amsterdam Season 3
Without any official announcement on who's coming back for New Amsterdam Season 3, it's safe to say that the cast will remain the same.
Ryan Eggold as Dr. Max Goodwin
Janet Montgomery as Dr. Lauren Bloom
Freema Agyeman as Dr. Helen Sharpe
Jocko Sims as Dr. Floyd Reynolds
Tyler Labine as Dr. Iggy Frome
Anupam Kher as Dr. Vijay Kapoor
Alejandro Hernandez as Casey Acosta
Margot Bingham as Evie
Lisa O'Hare as Georgia Goodwin
Diedre Friel as Ella
Zabryna Guevara as Dora
So, When Will Be New Amsterdam Season 3 Be Released?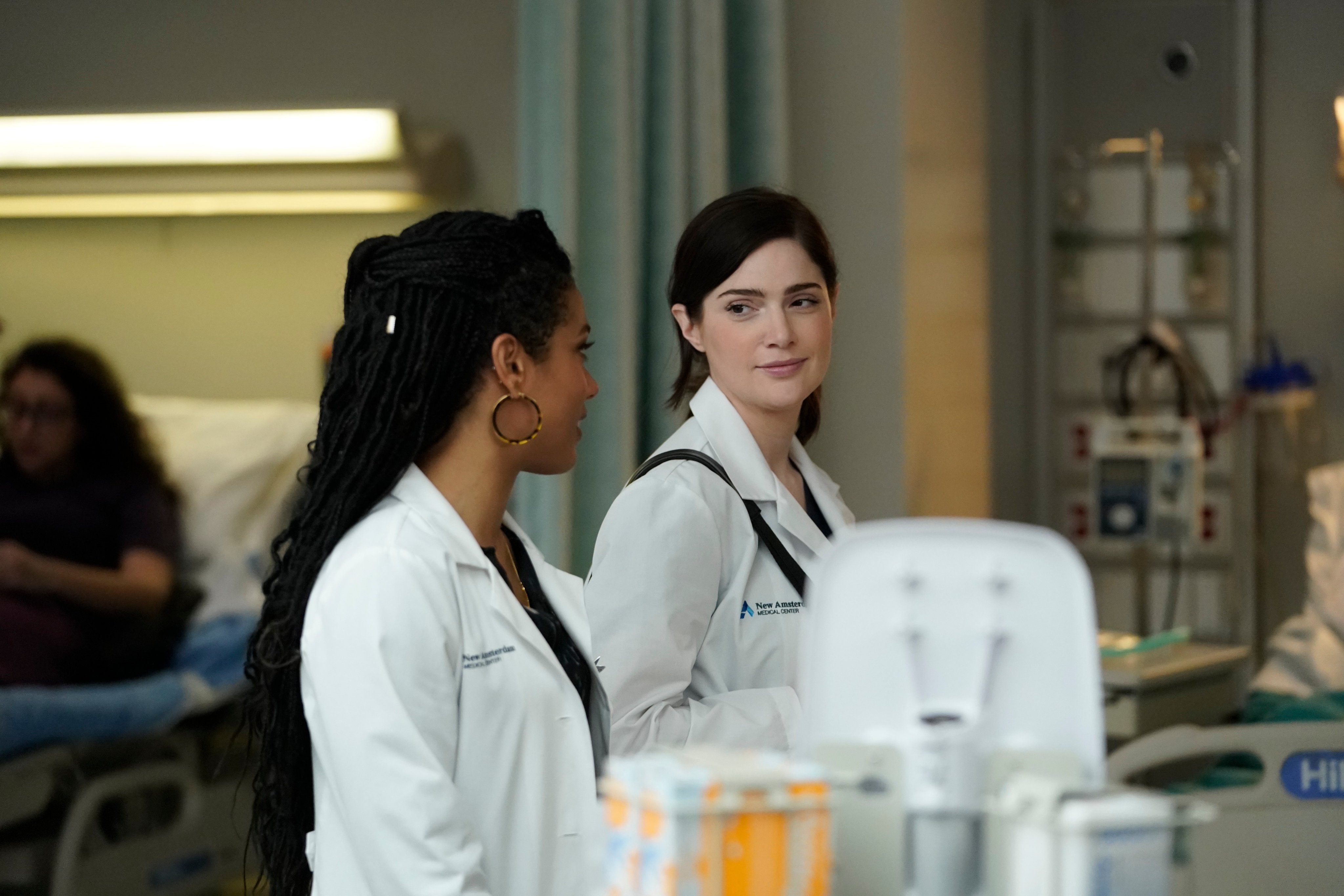 The show's second season released on September 2019 and its finale aired on April 2020 entitled "Matter of Seconds". The finale was replaced by a scheduled episode entitled "Pandemic" with events that were very accurate to the COVID-19 issue. The show's creator David Schulner wrote an emotional letter explaining why the previous episode was shelved.
According to him, it was because the show was eerily blending fiction and reality while the whole world was in the middle of a global pandemic. During that time, the upsurge in coronavirus patients were growing exponentially and the decision seems befitting.
NBC made the decision to give us three more seasons of New Amsterdam back in January, back when things were easier for us. However, with the pandemic in full swing, the network has decided to put the production on hold for a while.
Now is not the time to get disheartened though! The entertainment industry is slowly adjusting to the circumstances as the whole world is trying to grasp the concept of the new normal. The production is expected to start early next year which means, if things go well, we might be seeing our favorite doctors sometime in Summer 2021.
Where Can I Watch the New Episodes of New Amsterdam When They Air?
Because there is no New Amsterdam Season 3 yet, you can re-watch your favorite doctors in action through the show's previous episodes. You can stream it through NBC.com and Peacock.