When it comes to her relationship with baby daddy, Zayn Malik, Gigi Hadid does not seem too fond of sharing much detail. As a matter of fact, the last Instagram post of Gigi Hadid (@gigihadid) that had a connection to Zayn Malik was back on July 31.
Roughly a month after that, Gigi Hadid gave birth to a beautiful baby girl whose name hasn't been revealed yet. However, the supermodel posted a picture of Zayn Malik holding their baby's hand and fans went crazy for weeks!
And of course, baby Daddy, Zayn, also posted his version of the snap on his Instagram account (@zayn).
It seems like all of the Hadid's including their matriarch and patriarch expressed their excitement in welcoming the latest addition to their family. Here is Mohamed Hadid's handwritten poem for their baby girl entitled "Grandpa's Heart":
The Hadid matriarch has also shown her excitement for the coming of their baby girl in this Instagram post:

So, after almost a month of being parents, the gorgeous lovebirds decided to take a night off from all their duties and have a dinner date at home. The supermodel, Gigi Hadid, did not post anything on her Instagram feed but documented the whole night through her stories. In this snap, she writes "Made @halfbakedharvest's browned sage butter chicken piccata with mushroom pasta tonight (highly recommended)"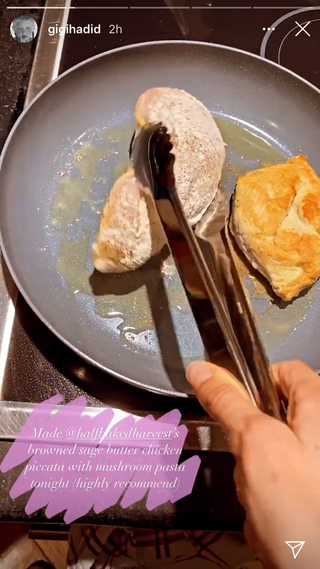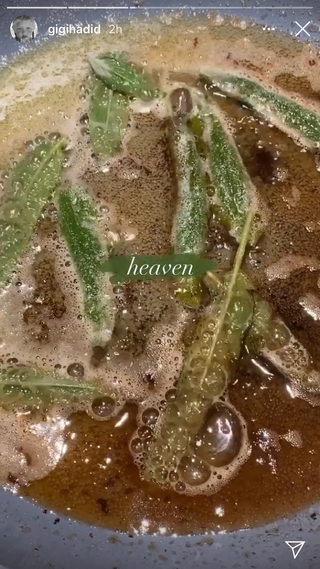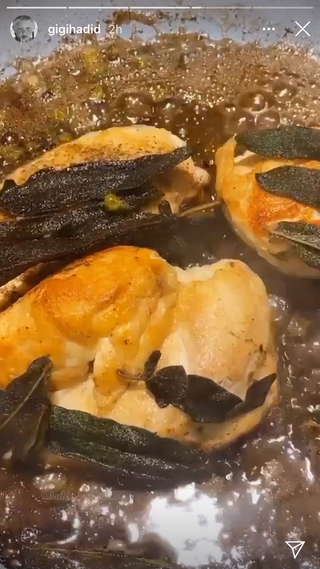 Right after cooking the dish, she updated her stories once again with a pic saying, "Mom & dad's first date night. (She's in the other room w[ith] Oma but miss her [so much] lol".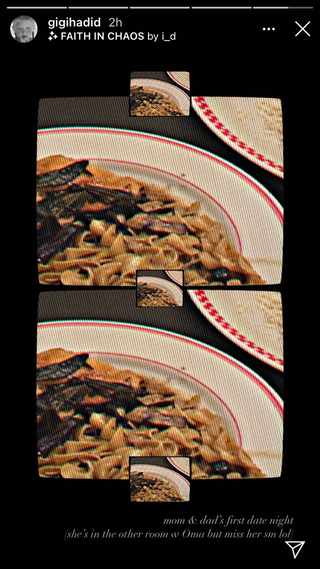 See, folks? Having a date night in the house can be as romantic as the one you would have in a fancy restaurant and Gigi Hadid can attest to that.
If you can't get enough of the Hadid's, read our article about Bella Hadid!